Another post....so soon?
Ahahaha I just decided to post some pictures of me because I don't usually do that and I'm sure you really want to see pictures of me....*silence*....ok maybe not LOL Ignore my poor attempts at humour please... (/ω\)
So yesterday I did the strangest thing....I went to university and did some work! Ugh, it didn't feel like a Saturday: it was long and boring and after awhile I got fed up and cam-whored:
Yes, my glasses are wonky ahahaha...
I always feel so strange not wearing glasses, because I've gotten so used to wearing them for years now. I've tried contacts but I really hated the whole process of putting them in and taking them out so no thanks. I'm so jealous of people who have good eyesight: I'd like to wear glasses for fashion and not as a necessity... *sighs*
Hair Accessories:
My blue headband is from New Look! They were doing a 3 for 2 offer ages ago so I purchased this blue one, a green one and a set of two smaller headbands: black and pink! I want to buy some mooooore!! I took a closeup pic of it to put on Instagram because I wanted to try out Chocomoo's stamps on Snapeee (an app similar to Instagram, but you have WAY more choice when it comes to decorating your pictures!)
Makeup:
I've only just started really experimenting with makeup. Although my look is so plain. I only wear black eyeliner and a lipstick/lip gloss combo. Mascara if I can be bothered lol. On special occasions I use bareMinerals tinted MINERAL VEIL and blush. That's it. So I'm not experienced in the realm of makeup. I really like wearing lipstick though and I'm looking for more colours to wear.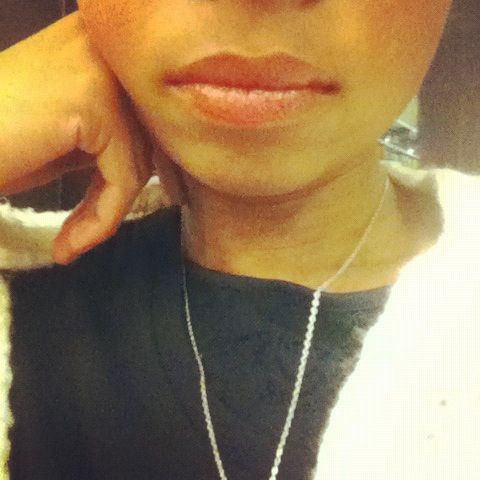 This one is from the Natural Collection, very cheap haha! It's the Hazelnut Moisture Shine lipstick. Over the top I put on the Vanilla Juicy Lips lip gloss (also from Natural Collection). I want to try red and purple. I really wanted to buy Azealia Bank's Yung Rapunxel purple lipstick but apparently it's only selling within the US? I don't know lol..
Shoes:
Ok so you know that I HAD to include something about shoes in this post haha! These are my favourite shoes EVER!! They are MARGE Black Leather Mary Janes from Topshop and I'd wear them everywhere if I could! Check them out
here!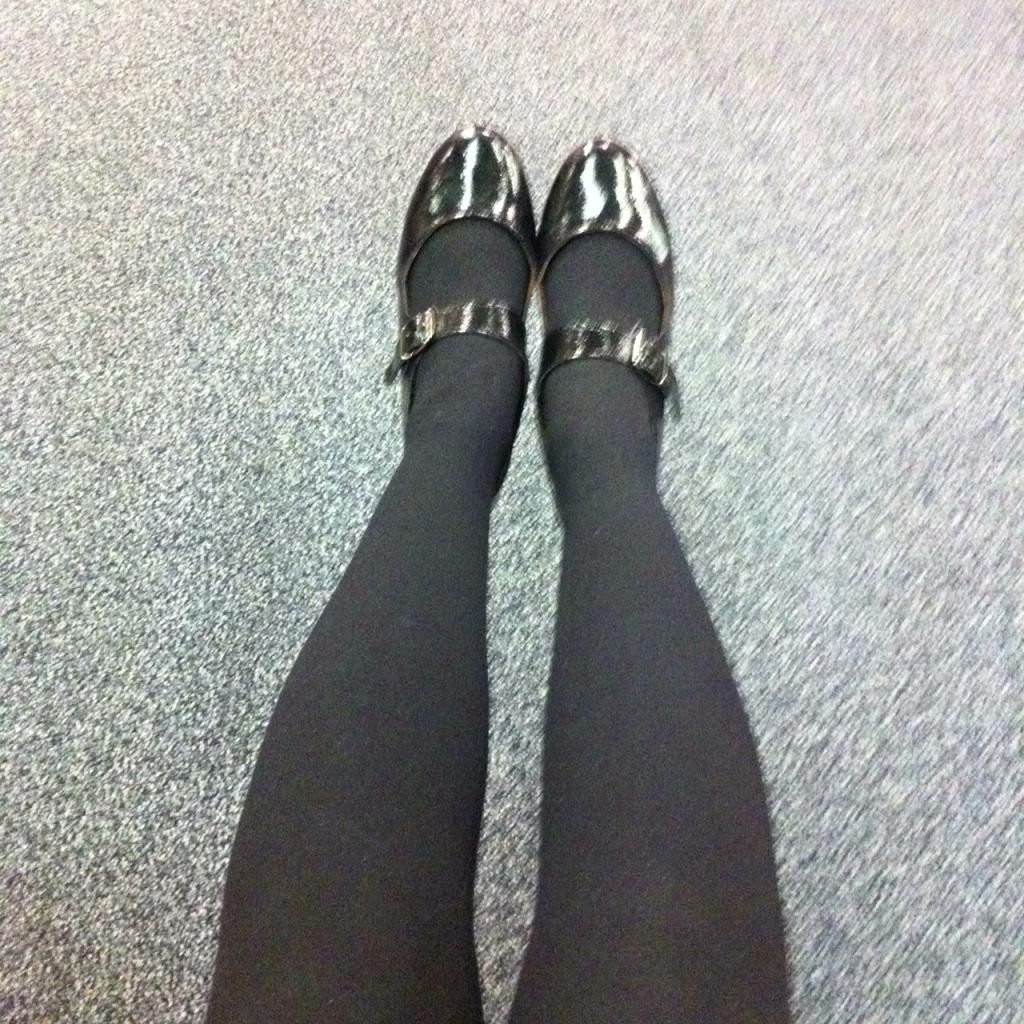 Annnnnnd here's today's me!
Hair Accessory:
New Look
Denim Shirt:
Mango (men's)
Black Hoodie:
UNIQLO
Barbie T-shirt:
UNIQLO
Gingham Skirt:
American Apparel
Shoes (not shown):
Black Patent Doc Martens
Ignore my posing please: I could never be a model ahahaha...ha .・゜゜・(/。\)・゜゜・. Also, did you notice my "unique" placement of the deco stamps? LOL this isn't my room, my room's an absolute tip right now but I guess I can blame it on me being an extremely busy university student who is currently doing work experience AND has to hand in work to uni at the same time and it's so stressful and...yeah, enough of my life story. ( ;´Д`)
Hope you enjoyed!
Lala
___φ(・ω・` )