Long time no blog post eh?
I guess I've been really busy with work and what not...This time I'll be talking about my wonderful day that I spent with the fabulous, beautiful Jingen!!! We went to the
Victoria & Albert Museum
and wandered around the fashion exhibit like the fashionistas we are! XD Since I'm an idiot and didn't take a picture of the building or entrance I just took these pictures from their website meh.
So after wondering around aimlessly we got the smart idea to actually LOOK at the map and saw the fashion section and headed straight for it!! It contained fashions from various eras, including the 1960's/70's, work-style clothing (think plaid, tailor-made suits) and an exhibition of ballroom gowns. (which we had to pay to see so we didn't bother haha) Here are some pictures from the fashion section: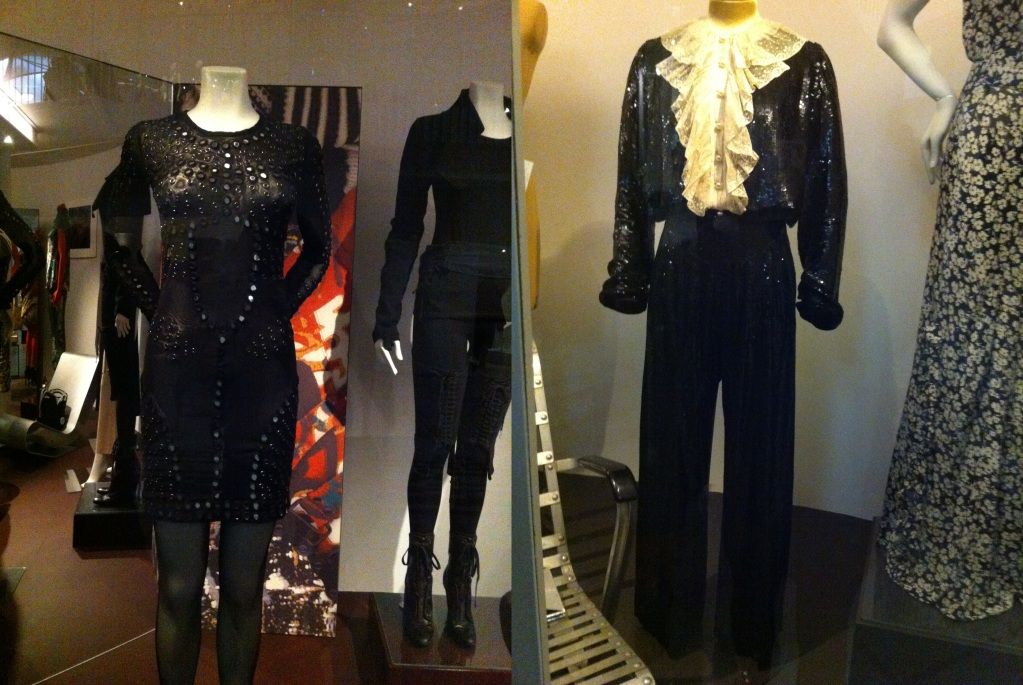 We also found out about the Kitty and the Bulldog: Lolita fashion and the influence of Britain exhibition in the Toshiba Gallery. It was very small, but it gave us a taste of some of the various Lolita fashions. I almost died because of all these brands in the same room omg!
Baby, The Stars Shine Bright
Alice and The Pirates
Some pictures of us in the V&A Gift Store:
Ignore my non-existent purikura skills please
After walking around the museum we walked to Knightsbridge tube station passing Harrods, which had displays of Disney Princesses (omg!!) and I couldn't resist taking some pictures!! Please excuse me for the extremely bad quality of these pictures: I'll just show the best of the bunch...
Who is this snoozing Disney princess? Wakey wakey!!
Clues to help (especially the pic on the right)
This Disney princess has an awesome view of Topshop, and a lovely golden apple to munch on while she's enjoying it!

Hmmm, I wonder who sleeps here?
Ok so that wasn't hard at all LOL, the answers are obviously.......
Princess Aurora (Sleeping Beauty) and Snow White!
(ノ◕ヮ◕)ノ*:・゚*✲
After drooling over the princesses gorgeous dresses, we went into Harrods and pretended that we were posh....but it didn't work because we ended up heading towards the nearest mirror to take pictures LOL: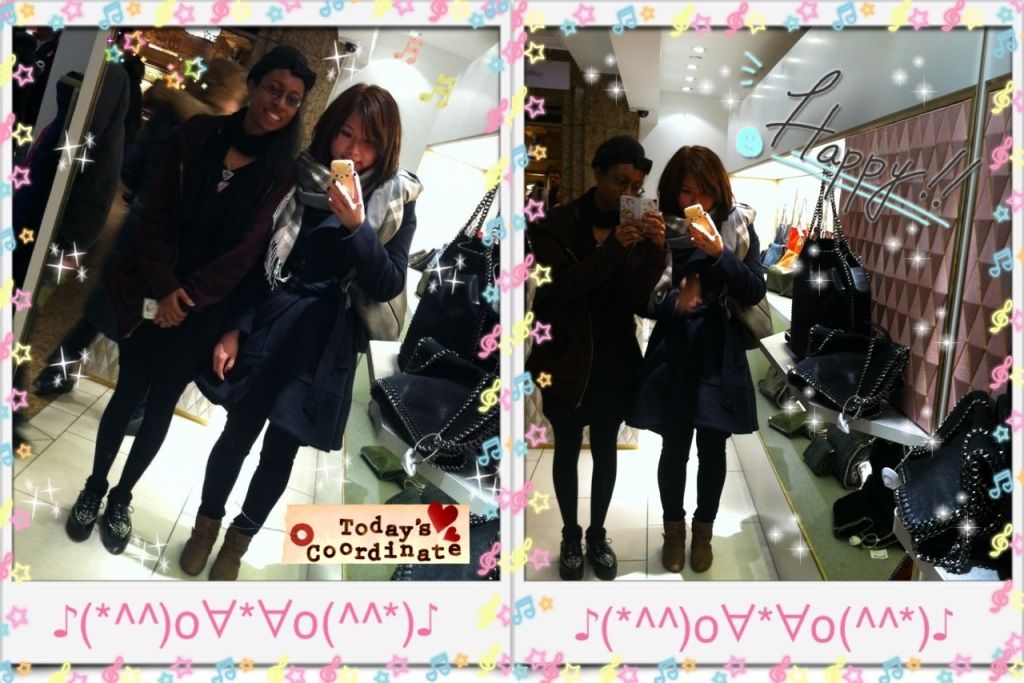 And to end our adventure: food!
My bento on the left, Jingen's dish on the right.
We went to a restaurant in Chinatown. Om nom nom, omg the food was so nice (even though I hardly ate anything on my plate, it was practically full when I finished) omg but it was so tasty: I'd definitely go back there again!! ヽ(;▽;)ノ
******************************************
Here are a couple of useful links about the Victoria & Albert museum:
V&A Museum Website
(PS: there are better pictures of the Lolita outfits on their website so you don't actually have to look at mine ;;)
Waaaaah, today was fun fun fun!!! Hope you liked this post!
Lala
___φ(・ω・` )