A few months ago
, as a reward to myself for all the hardship I went through AKA university, I splurged on a brand new 3DS XL! To be fair, my old DS had died like 2 years ago and I replaced it with a PSP but I missed playing my DS games and when I found out that Animal Crossing was coming out I just had to get one ;;A;;
I got the XL (preloaded with Super Mario 3D World) because of the bigger screen and it just looked better than the normal 3DS. Usually I get black electronic devices, although I got a purple PSP because it was just too cute, but the white DS looked so nice and I knew that I would jazz it up with cute stickers so I got that instead. I looked around on Play Asia for cute cases and found
a pink TPU cover
and
a Hello Kitty odekake pouch
(couldn't resist)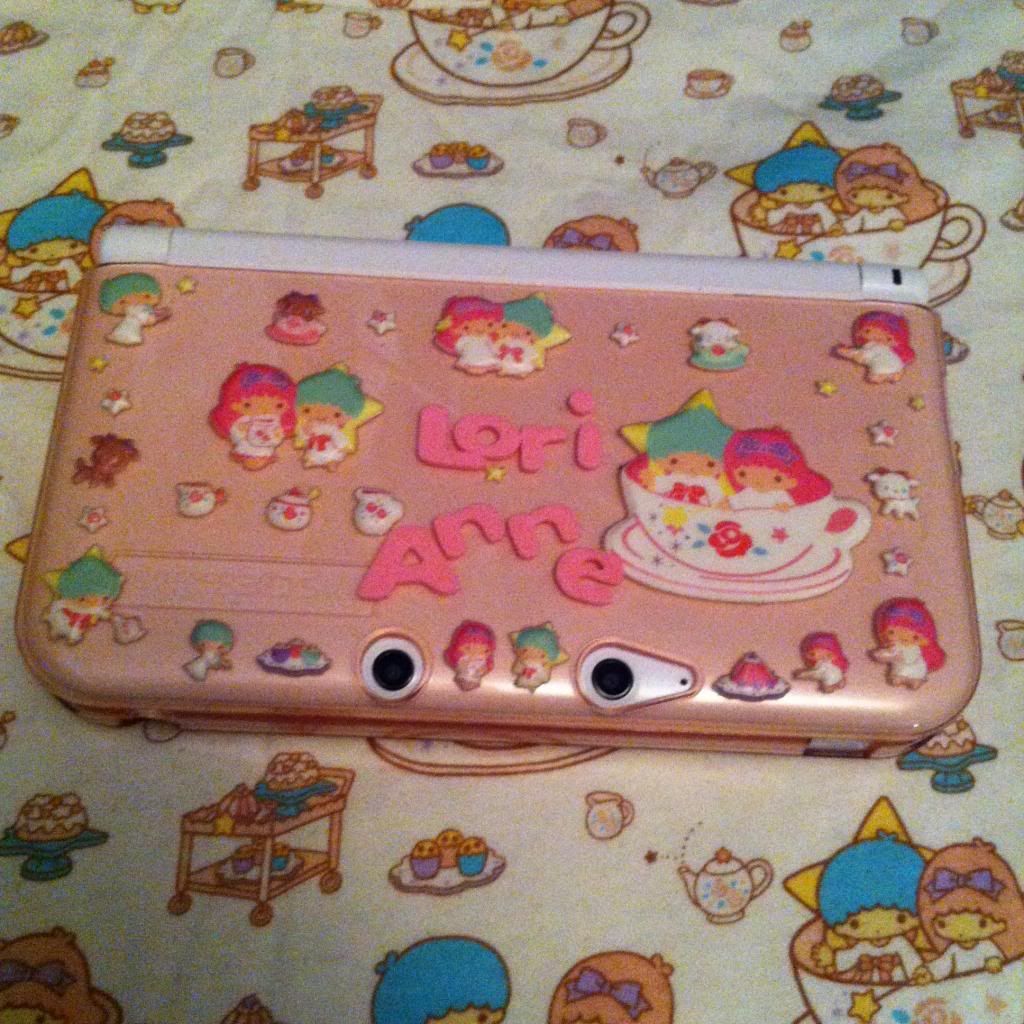 Yeah so Animal Crossing New Leaf! Love love loooove!! I had Wild World for my ds and was immensely enjoying being a millionairess until....I lost the game :( And then my DS broke. So I was really looking forward to being in the world of Animal Crossing again. It took me awhile to come up with a name for my town but I eventually went with the name "Disorder" because it's the name of my favourite GazettE album and also I reckoned that my town would be in a constant state of disarray. Well, turns out I was wrong. It's actually not that bad, bordering on cute with pink paths and Little Twin Stars pictured boards: I mean, my town flag is Hello Kitty! So yeah, big mistake Lala.
But I've dealt with it, there's no way I'll be starting again because it'll just take too long to build my friendship with Mabel/Sable back up to get access to QR codes and get the cafe and upgraded supermarkets and...ugh, too loooooong!
So enough of me, let me show you my town!
Me back when I first started
In da club with my friend Jennie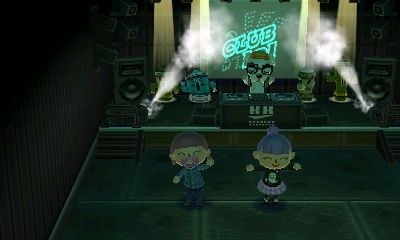 Being the Mayor...
...and doing Mayor things...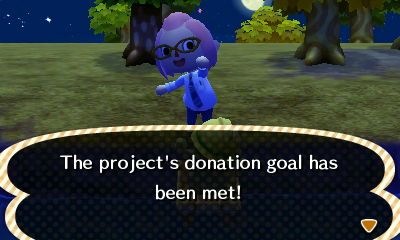 ...like attending project completion ceremonies.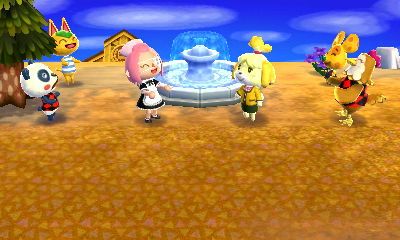 Wishing on a star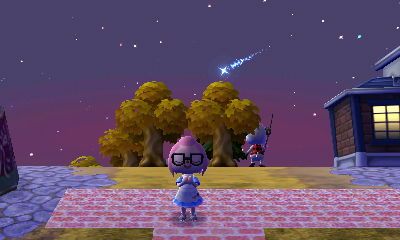 Chillin by my town tree
Feel free to visit my town, here's the dream address:
I think I'll show you updates of my town simply because I play this game way too much so I'm always taking pictures. So it makes sense that I show you pictures of when I first started and show how my town has made progress, little by little.
Hope you enjoyed seeing my town!
Lala
___φ(・ω・` )